From design and pilot testing to different treatment options, learn more about the services we offer.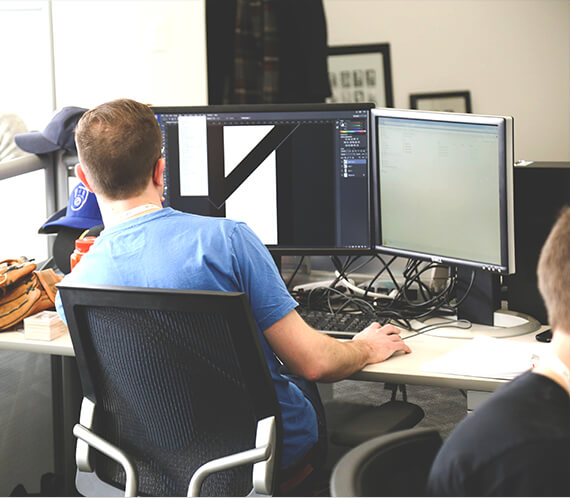 Our design staff consists of licensed Professional Engineers and Professional Geologists. Our engineers and geologists analyze assessment data and provide a design, implementation plan, and cost estimate at no cost.
All designs are site-specific, including the type of remediation recommended, the amount of product, and the location and duration of application.
IRS provides personnel and equipment for pilot testing injection and recovery events.
Data are continuously collected throughout the test and a report can be provided with design recommendations for full-scale implementation.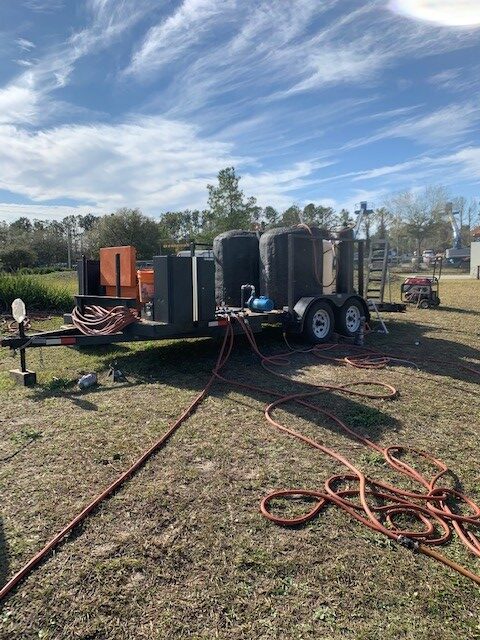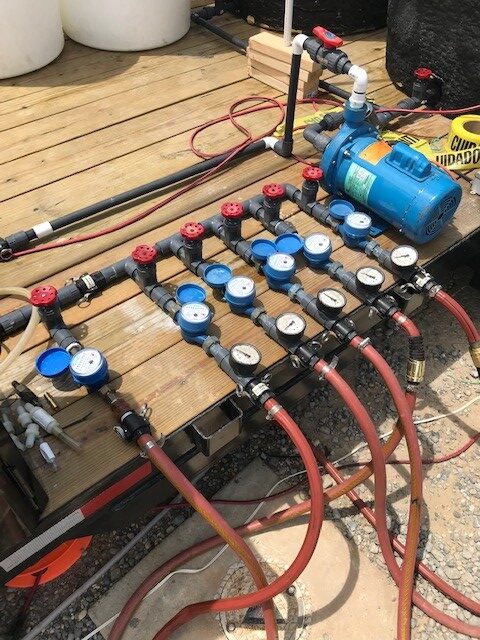 IRS provides fully equipped injection trailers and trained personnel to perform injections ranging from a single-day to multiple week injections.
Our trailers are equipped with tanks, pumps, mixing chambers, manifolds, hosing, and a generator to handle any site. Each trailer is adaptable based on the product being injected, the number of recovery and injection wells, and the distance between the trailer location and the wells.
Our personnel are trained to both perform the injection and collect the data throughout the remediation. Two staff members are present for almost all injections, including one staff professional engineer or geologist.
GROUNDWATER RECIRCULATION
When possible, IRS prefers to inject products along with groundwater recovery to complete recirculation at the subject site. An induced gradient is critical to moving the injectate throughout the targeted area.
All recovered groundwater is treated prior to reintroduction of the water with the added products. Two carbon vessels are utilized during groundwater recovery events along with dedicated recovery pumps and tanks.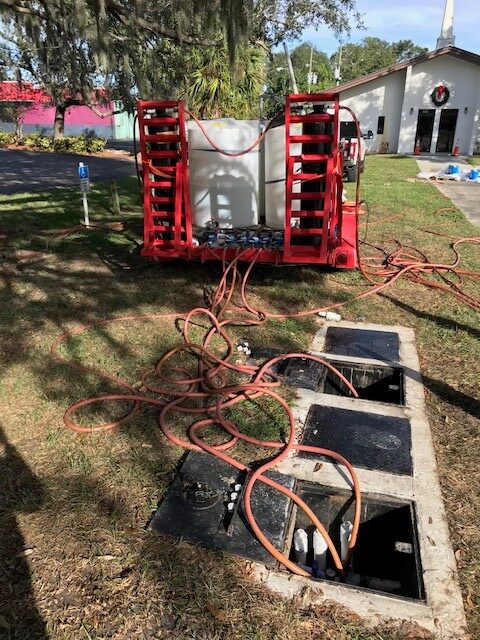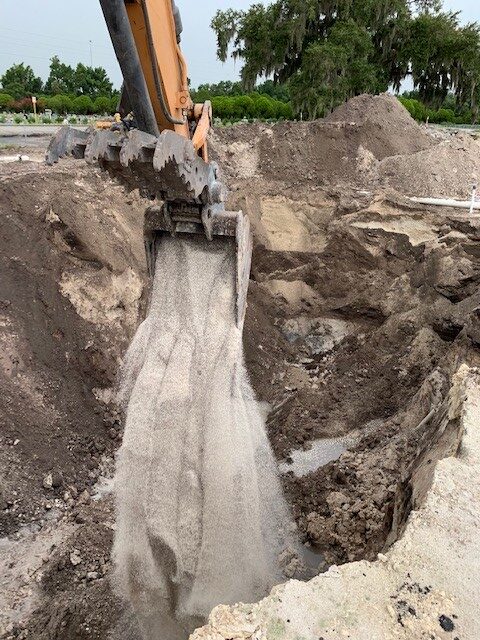 During source removal activities, IRS can supply products to be used for open pit applications.
Applying electron acceptors prior to backfilling can enhance the polishing of any lingering groundwater impacts as well as enhance future degradation.
IRS performs surface applications of surfactant and nutrients when a large impact plume is present in the unsaturated zone. The surface application is often performed within a berm that is flooded with the application product. These applications can be combined with groundwater extraction if a shallow water table is present to move the products vertically.